Overview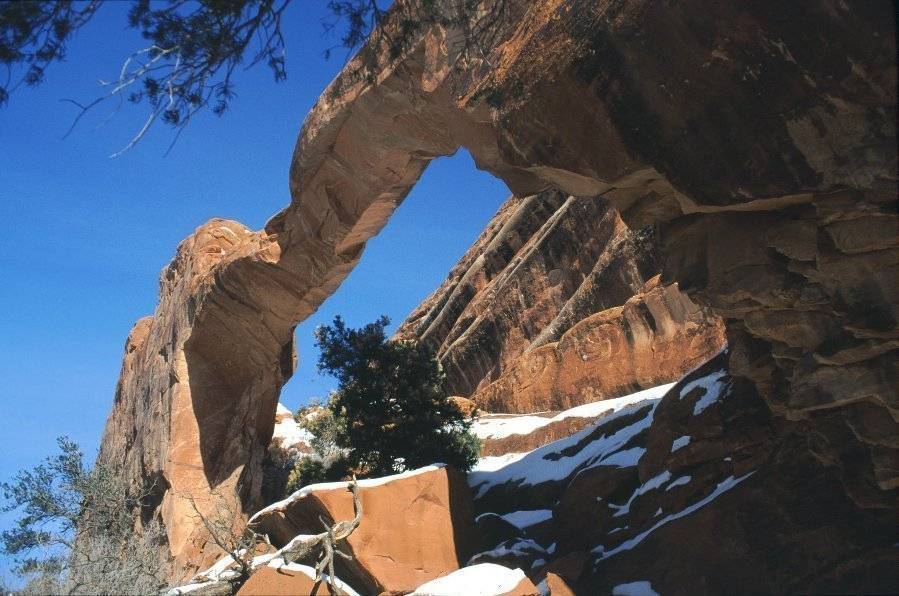 Flexible flatfeet are considered normal in young children because babies are not born with a normal arch. The arch may not form fully until sometime between ages 7 and 10. Even in adulthood, 15% to 25% of people have flexible flatfeet. Most of these people never develop symptoms. In many adults who have had flexible flatfeet since childhood, the missing arch is an inherited condition related to a general looseness of ligaments. These people usually have extremely flexible, very mobile joints throughout the body, not only in the feet. Flatfeet also can develop during adulthood. Causes include joint disease, such as rheumatoid arthritis, and disorders of nerve function (neuropathy). Unlike a flexible flatfoot, a rigid flatfoot is often the result of a significant problem affecting the structure or alignment of the bones that make up the foot's arch. Some common causes of rigid flatfeet include. Congenital vertical talus. In this condition, there is no arch because the foot bones are not aligned properly. In some cases, there is a reverse curve (rocker-bottom foot, in which the shape is like the bottom rails of a rocking chair) in place of the normal arch. Congenital vertical talus is a rare condition present at birth. It often is associated with a genetic disorder, such as Down syndrome, or other congenital disorders. The cause is unknown in up to half of cases. Tarsal coalition (peroneal spastic flatfoot). In this inherited condition, two or more of the foot bones are fused together, interfering with the flexibility of the foot and eliminating the normal arch. A rare condition, it often affects several generations of the same family. Lateral subtalar dislocation. Sometimes called an acquired flatfoot, it occurs in someone who originally had a normal foot arch. In a lateral subtalar dislocation, there is a dislocation of the talus bone, located within the arch of the foot. The dislocated talus bone slips out of place, drops downward and sideways and collapses the arch. It usually occurs suddenly because of a high-impact injury related to a fall from a height, a motor vehicle accident or participation in sports, and it may be associated with fractures or other injuries.
Causes
Flat feet can be caused by injury, aging, and weight gain. They can cause pain in the feet and may lead to pain in other parts of the body such as the ankles, knees, or hips. For this reason, it behooves us to treat fallen arches. The question becomes how to do so.
Symptoms
People will have a very heavily dropped arch and it won?t affect them at all and people will have it slightly dropped and it could cause fierce problems. It could cause things like plantar fasciitis, it could cause heel spurs, desperate ball-of-the-foot pressure, or pressure on the big toe known as the hallux which causes discomfort in the foot. It will create problems upwards to the knees, hips and the back once you?re out of line.
Diagnosis
Diagnosis of flat feet or fallen arches can be made by your health practitioner and is based on the following. Clinical assessment involving visual gait assessment, as well as biomechanical assessment. A detailed family and medical history. A pain history assessment determining the location of painful symptoms. Physical palpation of the feet and painful areas. Imaging such as MRI or x-ray can be used by your practitioner to assist in the diagnosis.
bestshoelifts
Non Surgical Treatment
There are home remedies to prevent or manage pain from fallen arches or flat feet. Here are some areas to consider. Wear footwear or shoe inserts that are appropriate to your activity. When pain occurs, try at-home treatment of rest, ice, and over-the-counter nonsteroidal anti-inflammatories, or NSAIDS, such as ibuprofen. Ask your doctor or a physical therapist to show you stretches that can prepare you for feet-intensive activities. Limit or treat risk factors that can make fallen arches or flat feet worse, such as diabetes, high blood pressure, and obesity. Avoid activities that put excessive stress on your feet, such as running on roads. Avoid high-impact sports such as basketball, hockey, soccer, and tennis. Know when to get help. When pain is severe or interferes with activities, it's time to see the doctor for a thorough exam and treatment.
Surgical Treatment
A combination of surgical procedures can be used to reconstruct the flatfoot. Generally, these procedures can be separated into those that correct deformities of the bones and those that repair ligaments and tendons. Your orthopaedic surgeon will choose the proper combination of procedures for your foot. Surgery of the foot can be performed under regional anesthesia, which is numbing the foot and ankle with a nerve or spinal block, or general anesthesia, which may require a breathing tube. A nerve block is often placed behind the knee to reduce pain after surgery.